OUR STORY
ROASTED BY ANIMALS,
TESTED ON HUMANS
It all started when a couple of barefoot surfers went seeking a strong brew to power them through their day.
Armed with with an old roaster, a blowtorch and a hint of kiwi ingenuity they developed the signature 'Brown Lightning' to serve from the hole-in-the wall of the old surf-shop.
With that same learn-by-doing approach we have created humming communities of loyal locals with 11 shops around NZ.
ABOUT US
coffee subscriptions
FRESH COFFEE,
MADE EASY
Few things are worse than waking up and realising
you're out of coffee.

With our new subscription service, it only takes a few minutes to set up a regular order of your favourite Raglan Roast blend, delivered to your door ready to brew when you need it.
You never have to think about it again
SUBSCRIBE NOW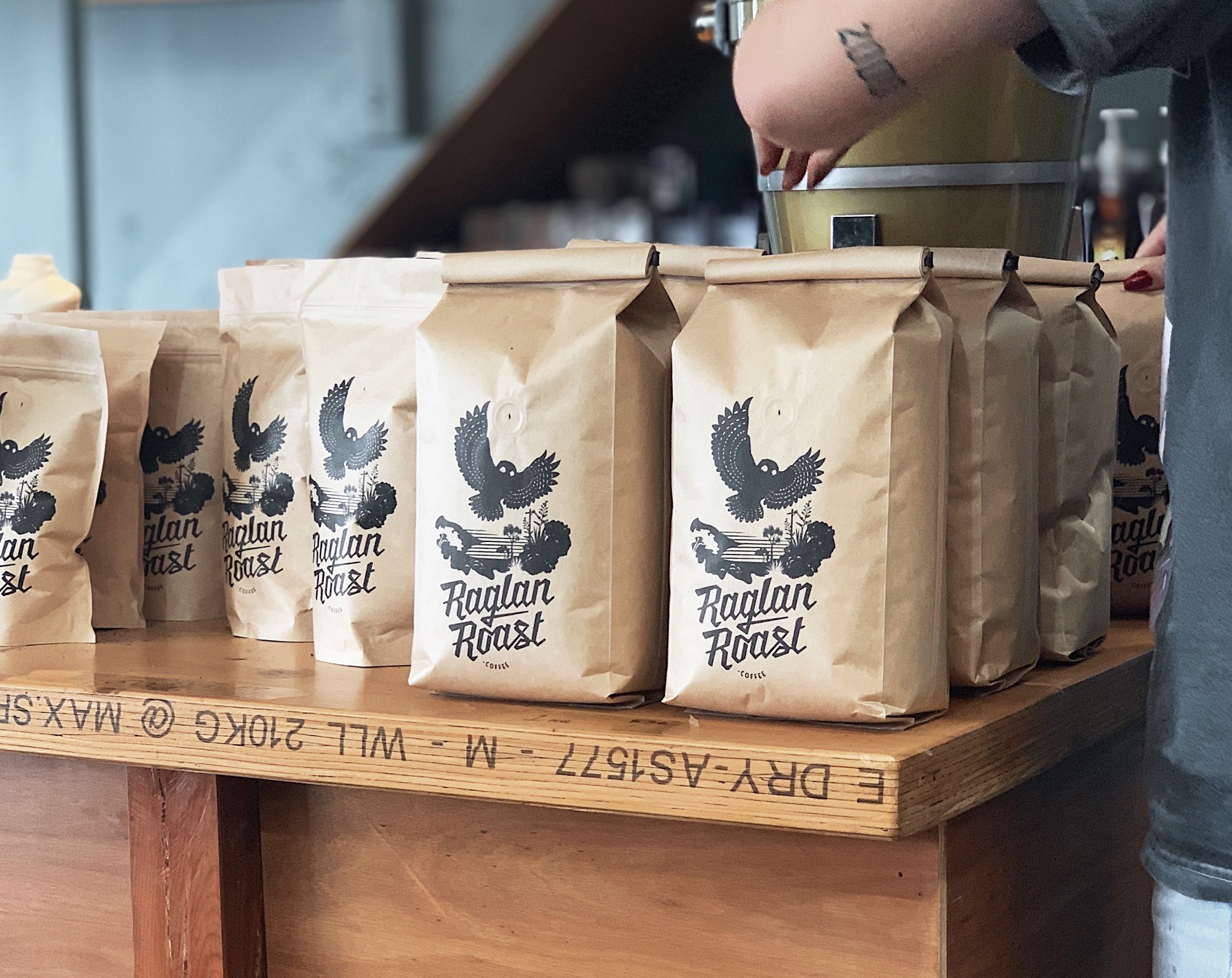 OUR CAFES
We currently operate out of 11 stores nationwide between Raglan, Hamilton, Gisborne, Wellington and Nelson.

Each location has a unique vibe and offering whilst all focused on serving up the same tasty Raglan Roast quality coffee.
FIND YOUR LOCAL